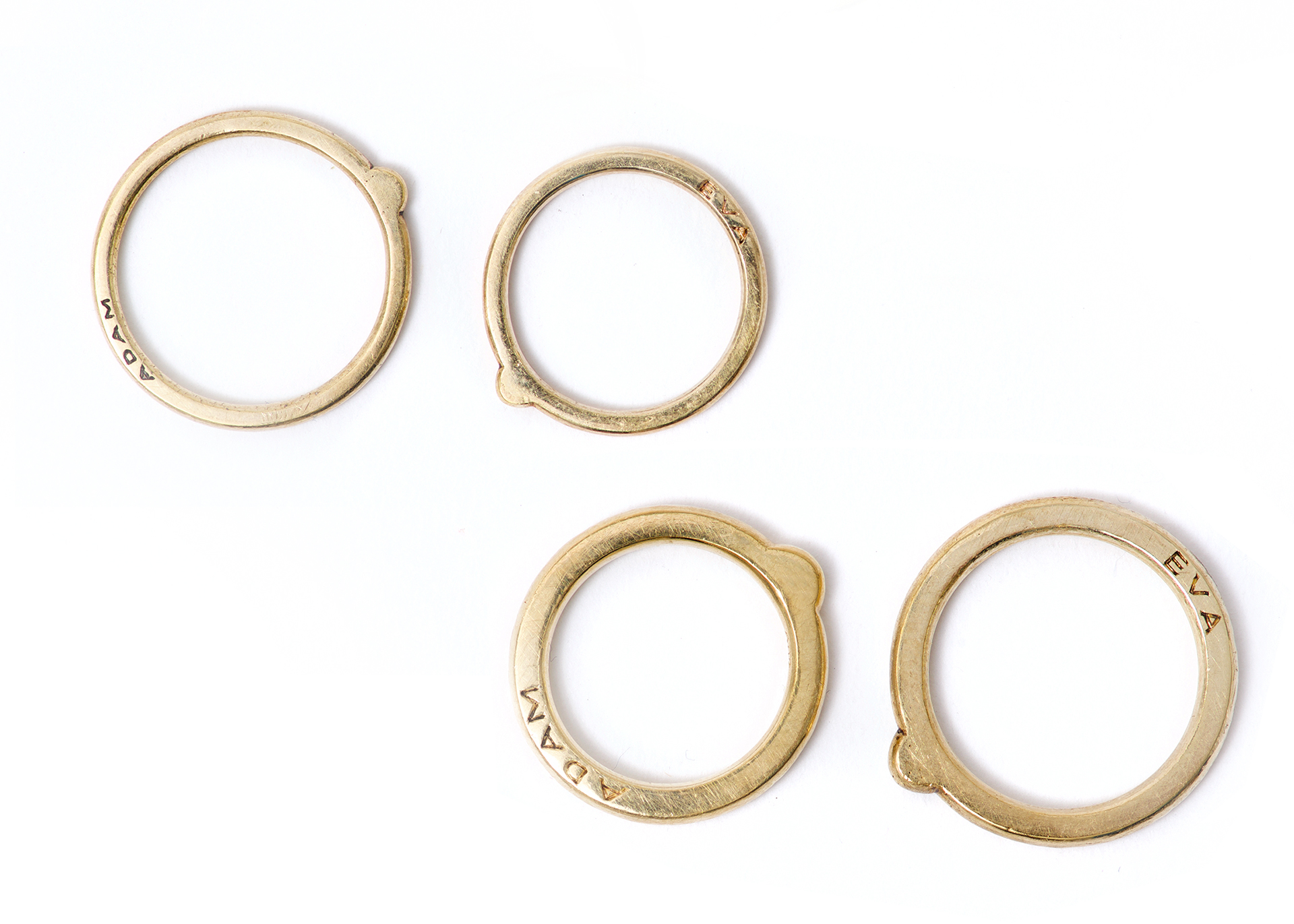 'There's a lid for every pot'
The design of the ring is based on the typical shape of rubber sealing-rings of preserving jars, symbolizing the bond between two people. Both names of the couple are engraved on either side of the ring.
The wedding rings come in a wide and narrow version and are preferable made of pure (unalloyed) gold, because of its softness. This will allow the rings to "live", to deform and to adapt to a person. Just as relationships change over time – or rubber sealing-rings.
The price of these wedding rings depends on the current gold price.
For inquiries, do get in touch!
---
wide version ca. 3 x 2,8 mm
(narrow version ca. 2 x 1,8 mm)