---
Friendship rings, 2022
14 ct reclaimed gold
Friendship cannot be weighed in gold, but it can be immortalized in gold.
To celebrate their 60th birthday and alliance for 50 years, four friends shaped these rings together in wax, each one completed with the fingerprints and initials of the others.
All four contributed family jewellery to be reused in the collective cast of the rings.
---
---
---
---

---
Engagement ring
It was R.'s wish was to propose to his girlfriend L. with a ring with symbolic meaning. It was made of a silver necklace with an ankh pendant that R. had worn as a talisman for many years. But since his relationship with L. he no longer needed this good luck charm. To express the mutual support and lenience in their relationship, the ring has a beautiful, large emerald as a centre piece, rock solid as R. himself.
---
---

---
A ruby for Ruby
star ruby, 18 ct gold
---
---
H. had to get removed a lot of dental gold. Her wish was to have this material (14 ct gold with a greyish hugh) transformed into something cheerful and convivial for the everyday.
I had truly fun to make this cake-like ring!
---
---
---
---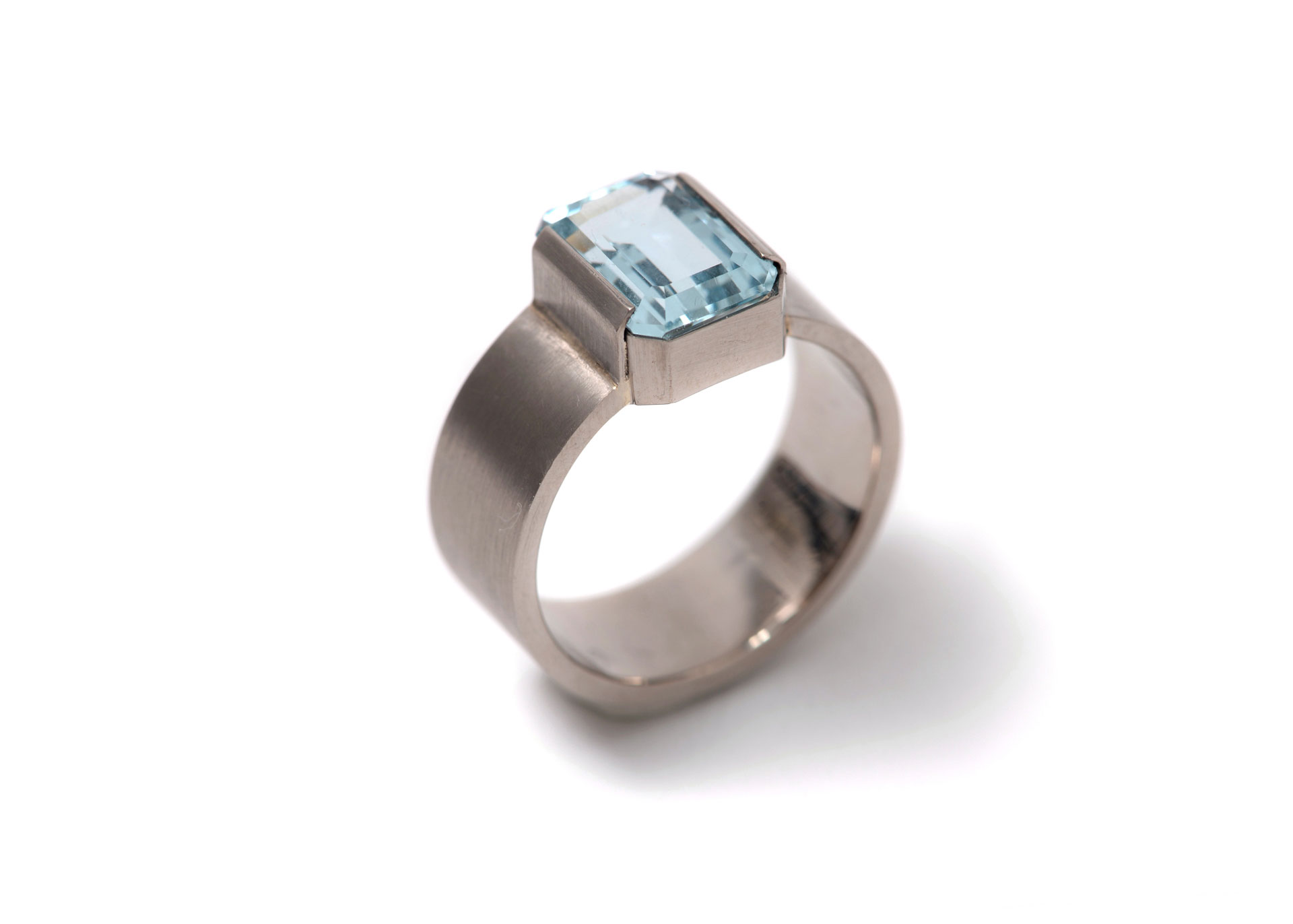 ---
Ring with aquamarine, 14 ct white gold
---